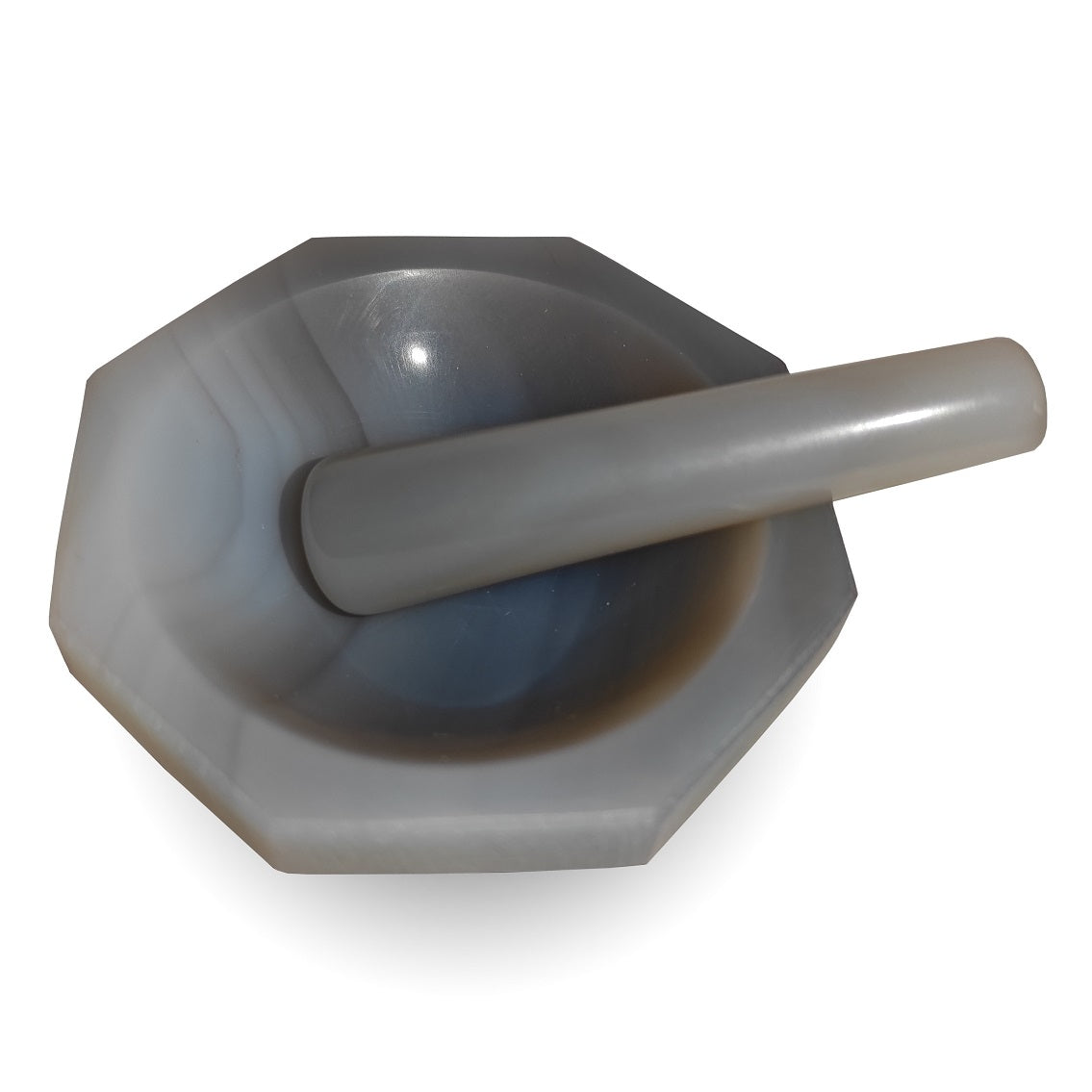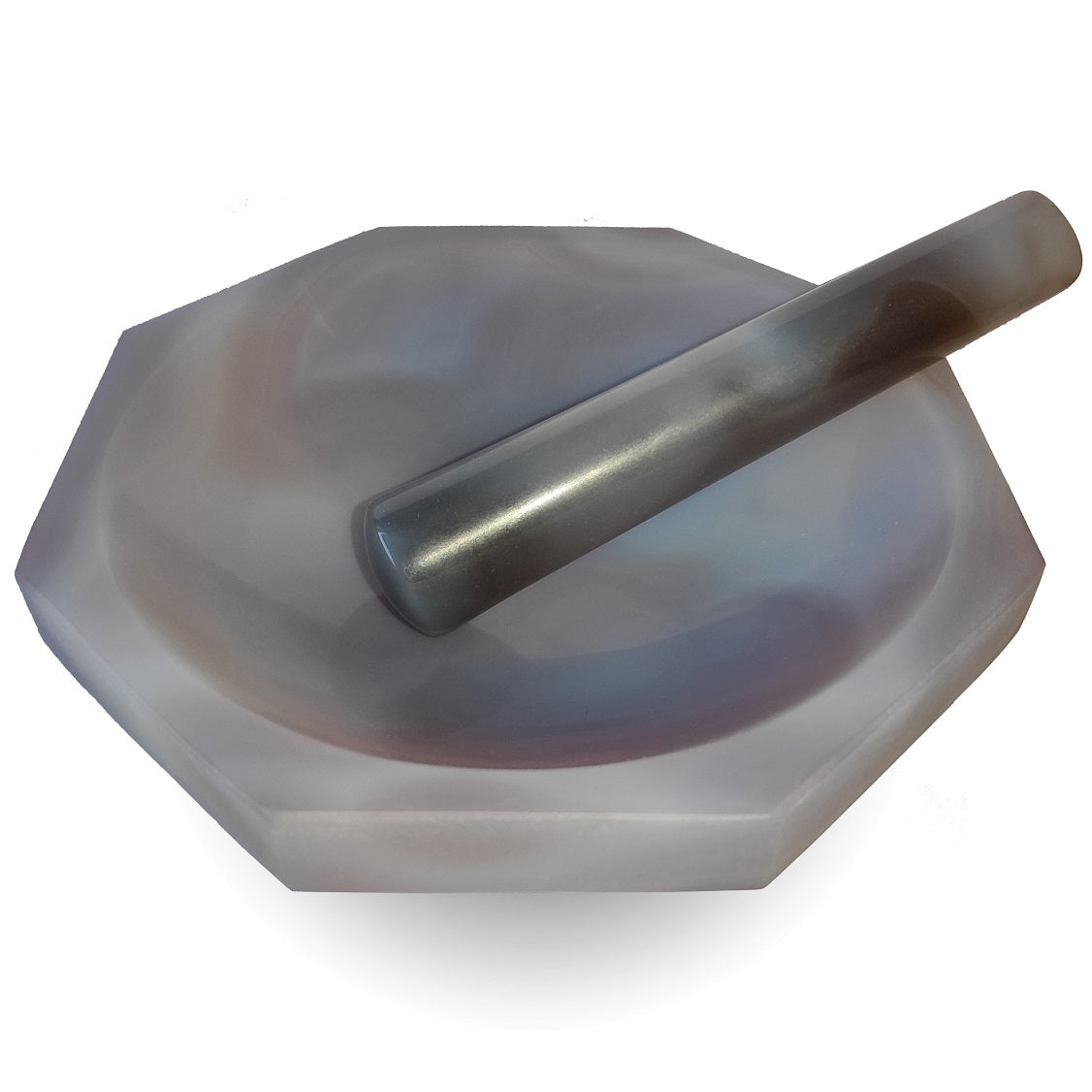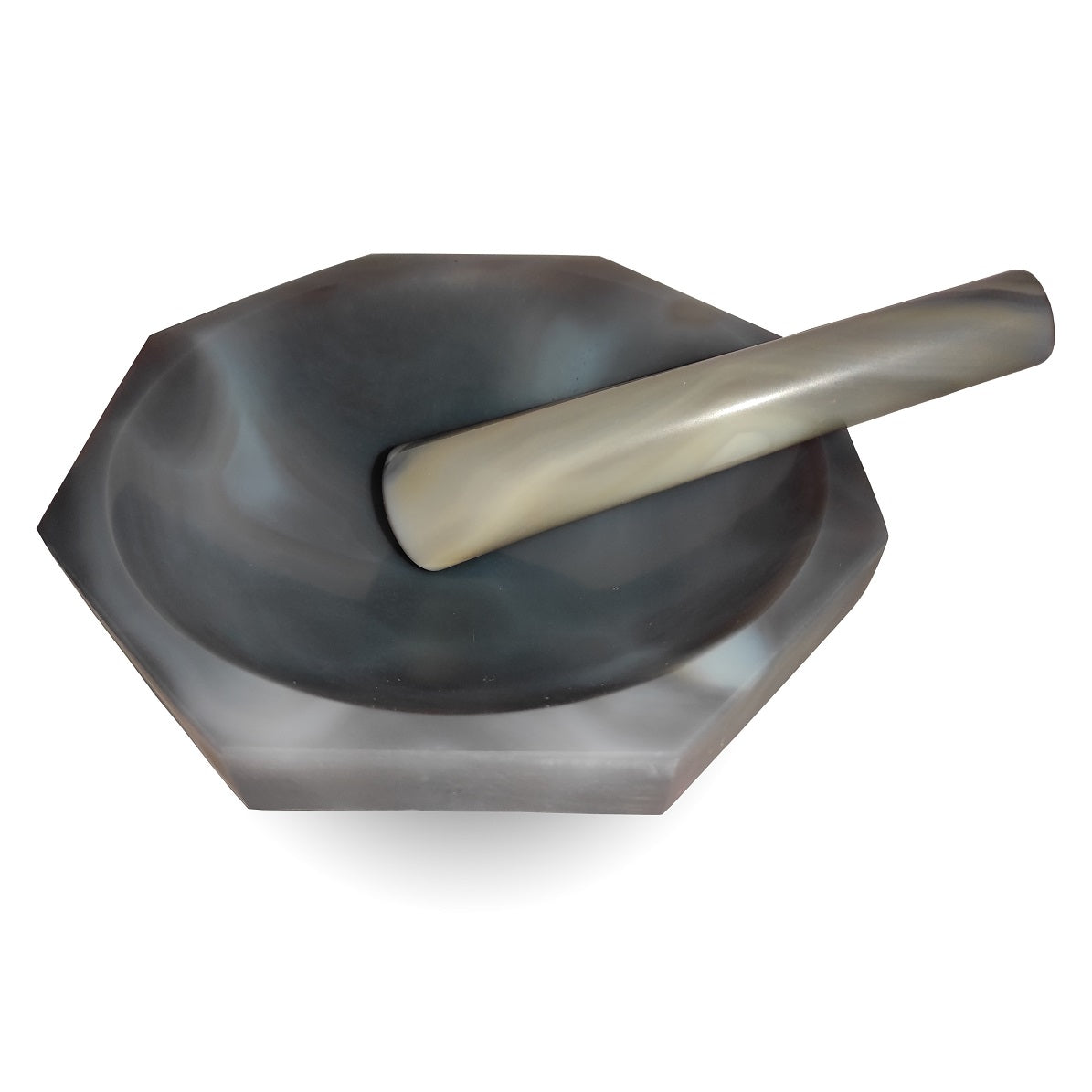 Regular price
SFr. 120.00
Sale price
SFr. 120.00
Regular price
SFr. 130.00
product description
Shipment
customer rating
Agate is a very hard, naturally occurring mineral. Agate mortars are among the highest quality mortars used in the laboratory, in the medical sector and in many other areas. The beautiful structures in this semi-precious stone make each of these mortars unique. The mortars are handmade and polished, the underside of the stone is left unpolished to allow better adhesion to the surface.
Different sizes are available. The larger the mortar, the more difficult it is to choose a sufficiently flawless piece of stone that can be used as a mortar.
50mm:
Inner diameter: 50mm
Outside diameter: 60mm
Depth: approx. 12mm
Dimensions: 60x60x24mm (LxWxH)
with pestle (pestle)
70mm:
Inner diameter: 70mm
Outside diameter: 85mm
Depth: approx. 25mm
Dimensions: 85x85x40mm (LxWxH)
with pestle (pestle)
100mm:
Inner diameter: 100mm
Outside diameter: 120mm
Depth: approx. 30mm
Dimensions: 120x120x40mm (LxWxH)
with pestle (pestle)
130mm:
Inner diameter: 130mm
Outside diameter: 150mm
Depth: approx. 40mm
Dimensions: 150x150x50mm (LxWxH)
with pestle (pestle)
160mm:
Inner diameter: 160mm
Outside diameter: 180mm
Depth: approx. 44mm
Dimensions: 180x180x54mm (LxWxH)
with pestle (pestle)
Shipping
The shipping costs are included from 79CHF. This will be shown in advance at the time of purchase.
delivery terms
We only deliver to Switzerland and Liechtenstein. We only deliver by mail. Unfortunately, a self collection of the products is not possible.
delivery time
We keep most of our items in stock. These will be sent to your address by Swiss Post on workdays 48 hours after receipt of the order. Non-stock items are generally marked as such and will be delivered within 2 - 8 weeks. If you have any questions, our customer service is available on weekdays from 9 a.m. to 4 p.m. on +41 32 510 96 96 or at info@labmaterial.ch available.