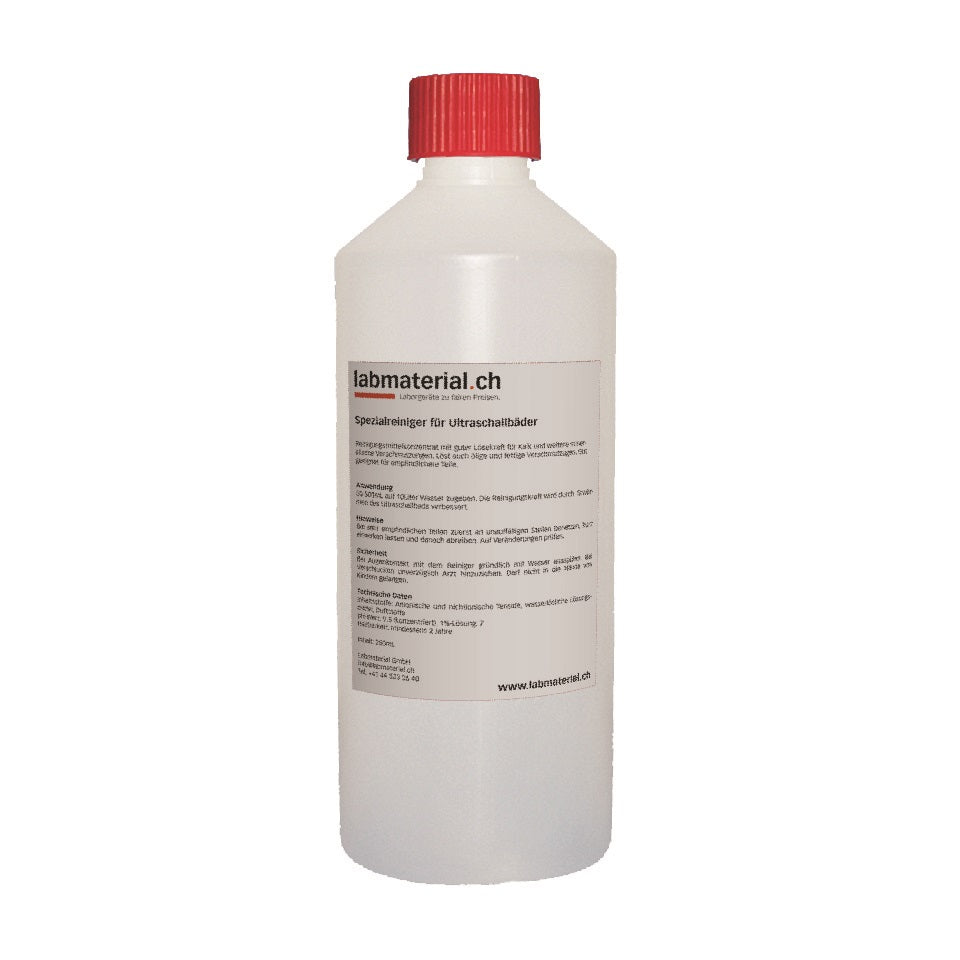 Acidic cleaning concentrate / descaler for ultrasonic baths
Sale price
SFr. 25.00
Regular price
product description
Shipment
customer rating
Cleaning agent concentrate with excellent dissolving power for lime and other mineral soiling. Also suitable for removing animal and vegetable fats and oils. Does not form corrosive vapors.
Application
add 100-1000mL to 10 liters of water. The cleaning power is improved by heating the ultrasonic bath (ideal range 50°C).
Notes
Do not use for highly acid-sensitive parts. We recommend using conventional liquid soap or our special neutral detergent for such parts.
Safety
If the cleaner comes into contact with the skin or eyes, use it thoroughly Rinse off with water. Avoid prolonged skin contact with diluted solutions. If swallowed, seek medical advice immediately. The use of protective goggles and gloves is recommended. Keep out of the reach of children.
Technical data
Ingredients: phosphoric acid, surfactants, fragrances
pH value: 1.5
Shelf life: at least 2 years
Shipping
The shipping costs are included from 79CHF. This will be shown in advance at the time of purchase.
delivery terms
We only deliver to Switzerland and Liechtenstein. We only deliver by mail. Unfortunately, a self collection of the products is not possible.
delivery time
We keep most of our items in stock. These will be sent to your address by Swiss Post on workdays 48 hours after receipt of the order. Non-stock items are generally marked as such and will be delivered within 2 - 8 weeks. If you have any questions, our customer service is available on weekdays from 9 a.m. to 4 p.m. on +41 32 510 96 96 or at info@labmaterial.ch available.