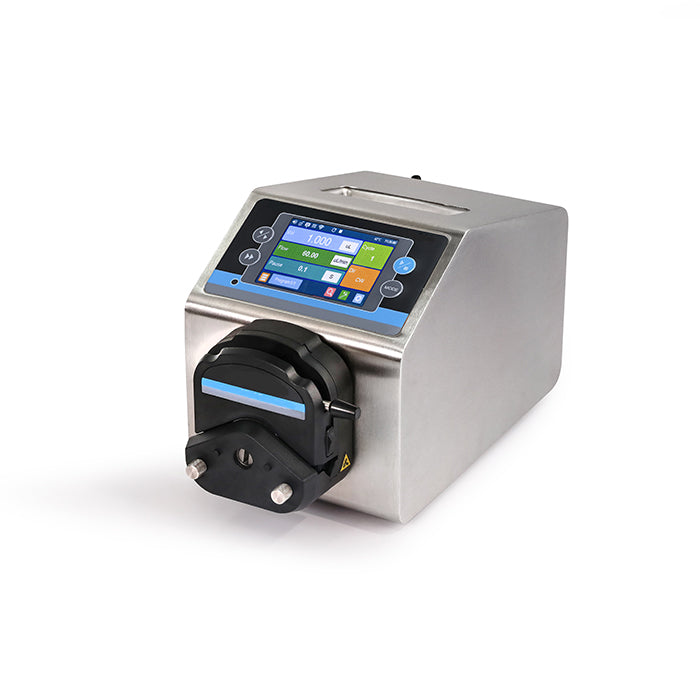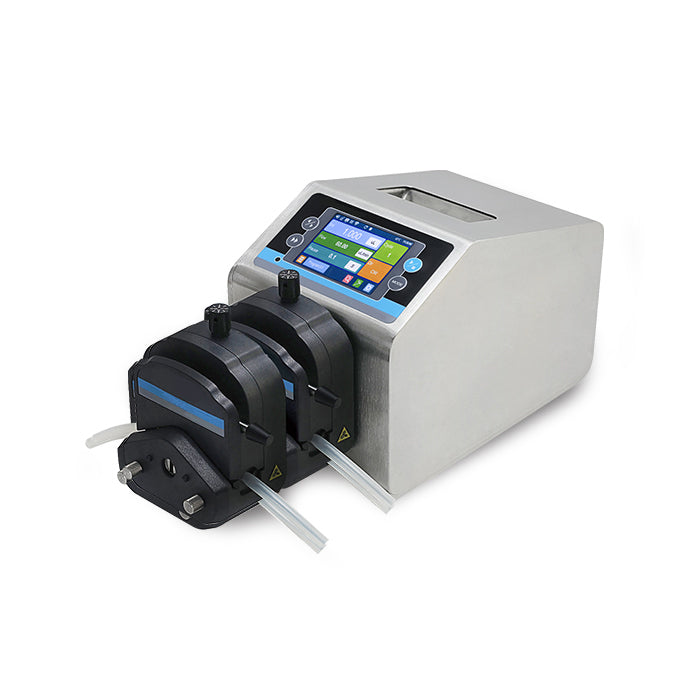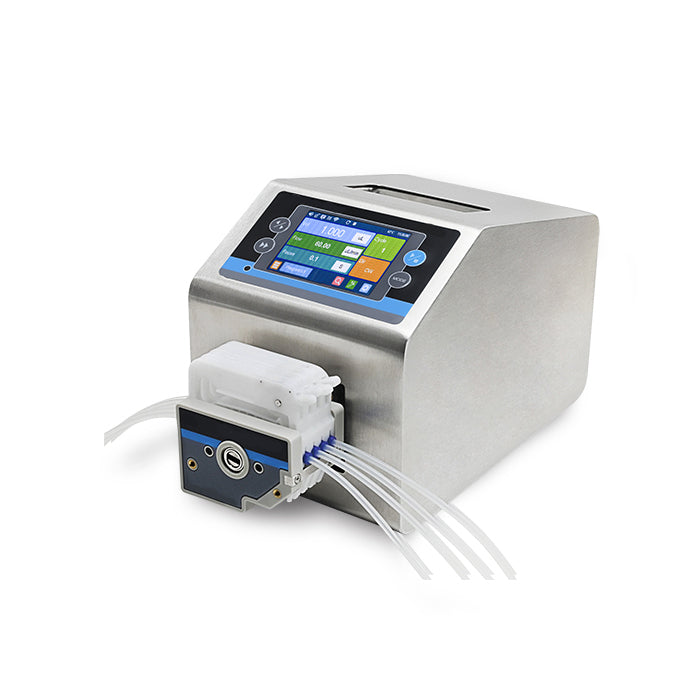 Peristaltic pump - small to medium displacement volumes
Regular price
SFr. 1,390.00
Sale price
SFr. 1,390.00
Regular price
SFr. 1,690.00
product description
Shipment
customer rating
Our peristaltic pumps are robustly built and have a high-quality stainless steel housing. We can offer you various pump attachments for various tube diameters and delivery volume ranges. There are also versions with several conveying channels. Conveying time, speed and dosing can be conveniently programmed on the color LCD touchscreen. Delivered volumes are continuously updated on the display.
Speed ​​range: 0.1 - 150rpm
Accuracy promotion: <0.5%
Power consumption: <40W
Delivery rates: up to 720mL/min
Can be combined with a foot pedal
Dimensions: 269x160x183mm (LxWxH)
Weight: 4.7kg
Voltage: 100-240V 50/60Hz
We offer several pump heads:
Silicone tubes with a diameter of approx. 3mm, 4 channels, 10 rollers, each 0.001 - 41mL/min
Larger silicone tubes with a diameter of approx. 10 - 15mm, 1 channel, 0.2 - 720mL/min
Larger silicone tubes with a diameter of approx. 10 - 15mm, 2 channels, 0.2 - 720mL/min
Shipping
The shipping costs are included from 79CHF. This will be shown in advance at the time of purchase.
delivery terms
We only deliver to Switzerland and Liechtenstein. We only deliver by mail. Unfortunately, a self collection of the products is not possible.
delivery time
We keep most of our items in stock. These will be sent to your address by Swiss Post on workdays 48 hours after receipt of the order. Non-stock items are generally marked as such and will be delivered within 2 - 8 weeks. If you have any questions, our customer service is available on weekdays from 9 a.m. to 4 p.m. on +41 32 510 96 96 or at info@labmaterial.ch available.